30% OFF     30% OFF     30% OFF     30% OFF

I've been using this oil for about a month and have started noticing my KP slowly diminishing on my upper back thighs. I love the scent and how quickly it's absorbed into my skin. It doesn't feel greasy at all and my skin feels silky smooth!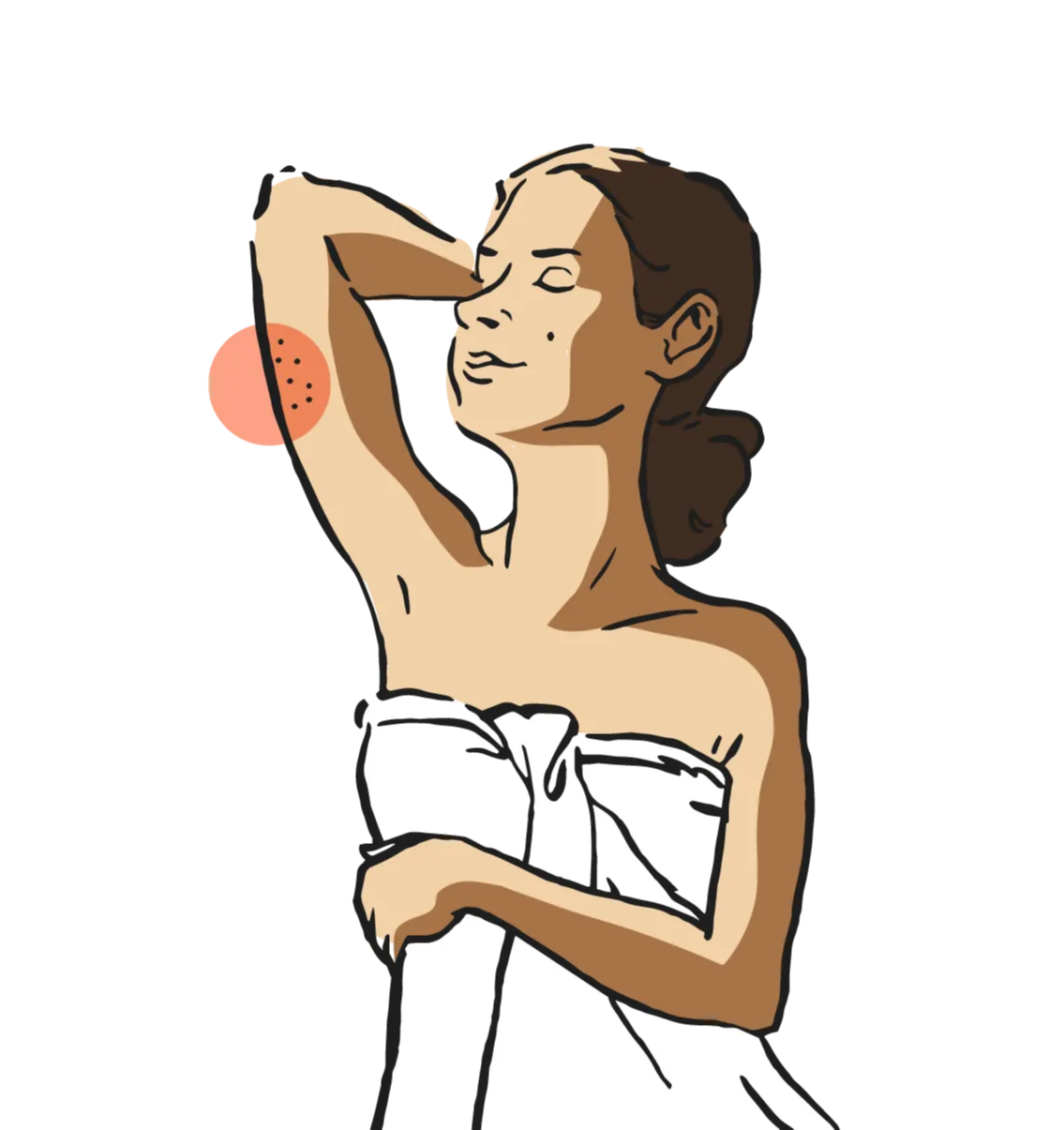 I have always struggled with scrubs and oils due to skin sensitivity, especially around my bikini line. And this has SAVED me. Using this has helped reduce redness, soften my skin, and making shaving a breeze! I'm a forever buyer!
Did you know KP effects 40% of adults worldwide?
---
Keratosis Pilaris, usually referred to as KP or "chicken skin", is a common skin condition that causes small, scaly bumps to appear on the skin where there are hair follicles. The bumps are extra keratin, which is a proteian that's part of the skin and hair. The bumps commonly appear on upper arms, thighs, legs, and elbows.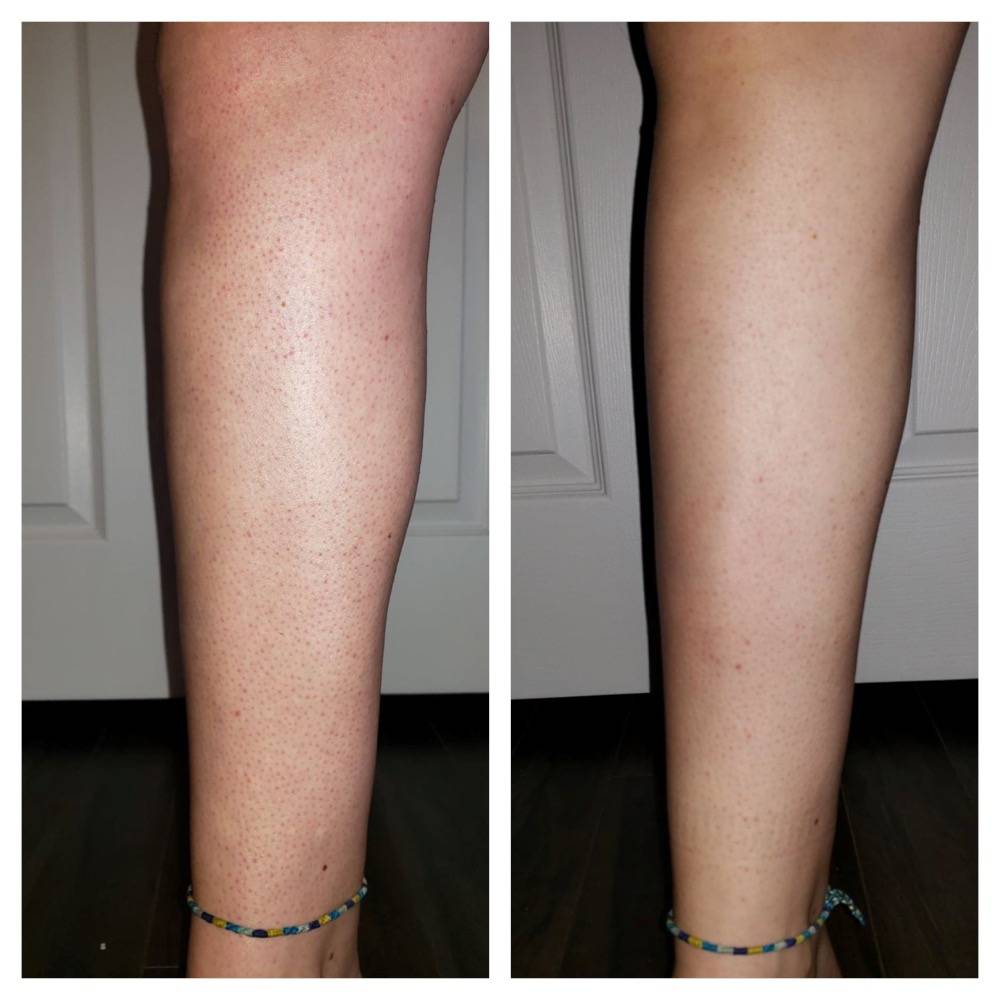 BEST SELLER FOR KERATOSIS PILARIS
Sweet Escape Exfoliating Scrub contains tea tree oil to help treat Keratosis Pilaris, as well as tangerine and vanilla essential oils to hydrate and keep your skin smelling amazing.
For best results use this scrub 2-3 times a week in the shower. Rub it gentle on your arms or anywhere you are getting KP.
For best results pair with our soothing Sweet Escape Oil.
Soothes redness, KP, ingrown hairs, and razor burn
100% natural
Softens the appearance of marks and blemishes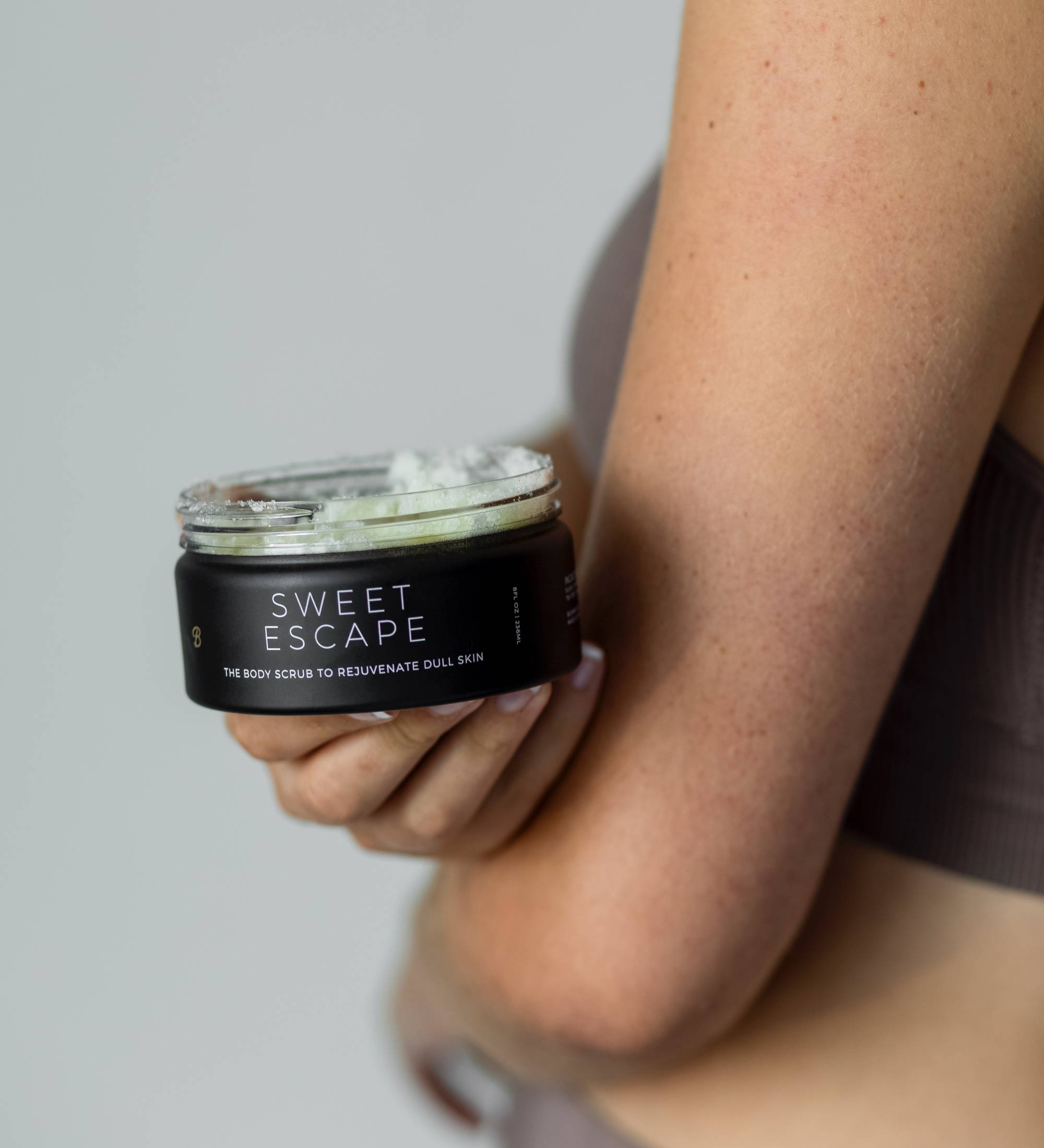 Sweet Escape Nourishing Oil  

We created Sweet Escape Oil to be our most versatile oil. Not only is it 100% natural, but it has extra nourishing properties that help hydrate dry skin and fight skin irritations, such as KP, ingrown hairs and bikini bumps.
Prevents and soothes ingrown hairs
Helps with bikini line redness
Treats KP (chicken skin)
Hydrates and rejuvenates skin
Smells sweet and soft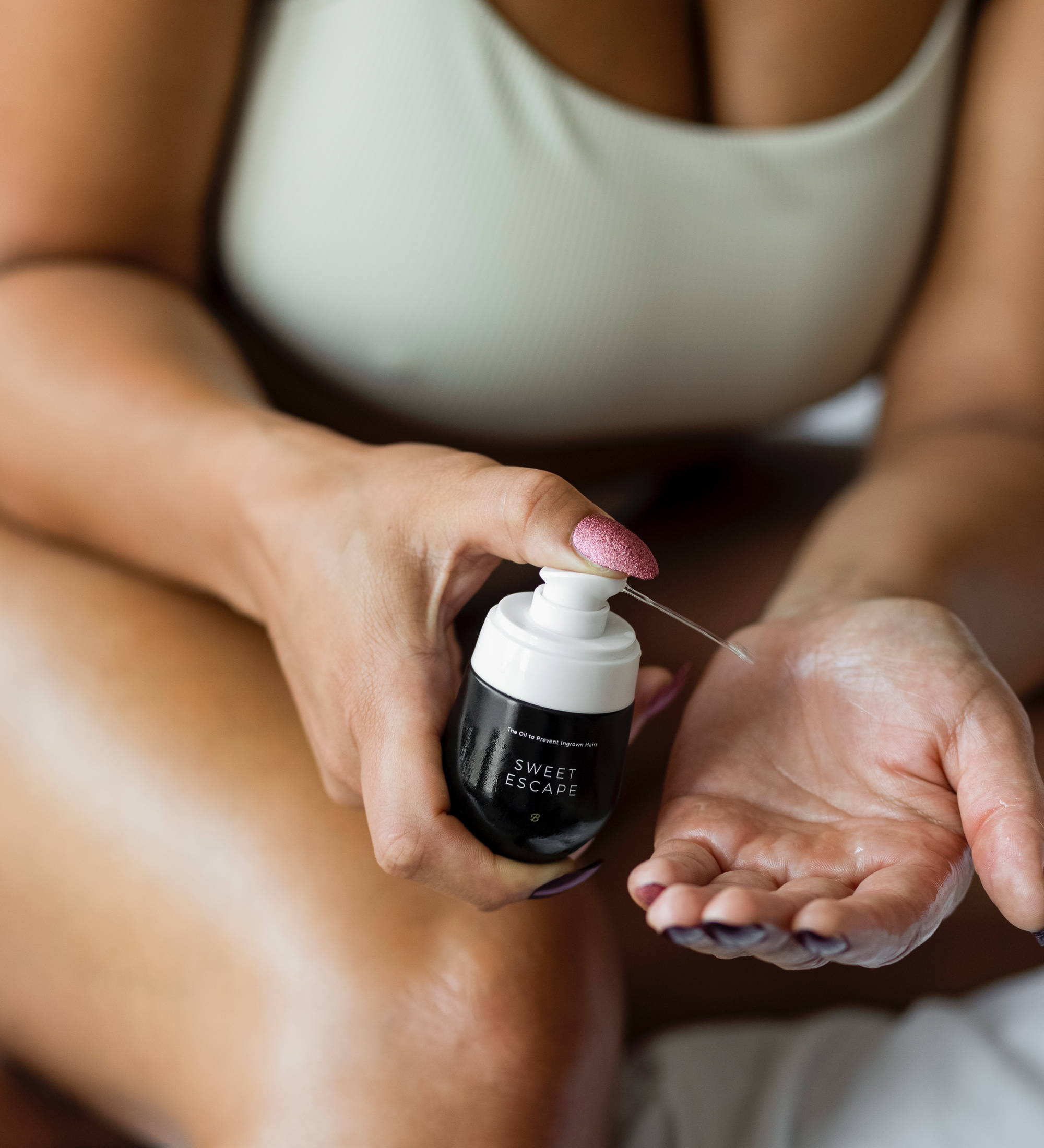 Other Skin Concerns We Tackle.