Are you a waxing salon or retail store?
Want to be a stockist?Apply Today
Details
A naturally derived and vegan skincare product that helps reduce the look of dark spots, hyperpigmentation & discolouration found anywhere on the body. This 100% all-natural oil is safe to use on all skin types and everywhere on the body, even the most intimate areas.

Bermuda is our signature piece of paradise scent with clean and refreshing hints of lemon.
Use Daily
Add a few drops onto clean skin and massage gently until it begins to absorb. For best results, apply the oils within 2 minutes of showering or bathing.
Recommended Areas
Bikini line, underarms, legs, neck or anywhere else skin is experiencing dark spots, hyperpigmentation or discoloration.
After one use
Instant exfoliation & hydration
After 4-6 weeks
A reduction in the appearance of dark spots and discoloration. For faster results use the full entire dark spot collection.
Before
After
Hero Ingredients
Formulated with 6 natural ingredients to help improve the look of dark spots found anywhere on the body. The proprietary blend of botanical and essential oils acts as a natural exfoliant, brightens and softens skin while reducing the appearance of dark spots.
Helps soften skin while increasing hydration and smoothness.
Fresh and revitalizing, helps calms skin and reduces redness after inflammation.
Acts as a natural exfoliant and helps brightens skin, while reducing the appearance of dark spots.
High in vitamin A + E, Grapeseed Oil infuses skin and body hair with intense, soothing moisture.
B1-ULTA
Vitis Vinifera (Grape) Seed Oil, Simmondsia Chinensis (Jojoba) Seed Oil, Caprylic/Capric Triglyceride, Melaleuca Alternifolia (Tea Tree) Leaf Oil, Copaifera Reticulata Resin Oil, Citrus Limon (Lemon) Peel Oil
Customer Reviews
Savannah

United States
11/17/2023
The BEST
The best post wax oil I've ever used. My clients love this product and see great results.
Janice F.

United States
11/10/2023
Amazing product!
This oil does what it says it does! Clients are loving it!
Kambria A.

United States
11/06/2023
Clients LOVE this product!
Not only do I personally love this product , my guests are obsessed! I use the back bar size after all body services and my clients love the scent and how it feels! It has been flying off my shelf! What they love most is how it doesn't leave you feeling super oily or sticky after, your skin is left feeling hydrated and soft. 10/10 recommend !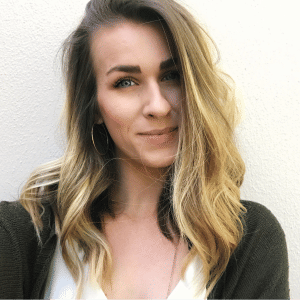 S
sam

United States
10/24/2023
It's alright. Kept some bumps at bay, but still happens
Would have appreciated more honesty surrounding how long results can take or how much they can vary. I'm on month 3 or 4 and I've finally started to notice an improvement in overall skin texture and bumps with consistent use, but not enough to continue purchasing the product at its price point.
Ebony

United States
10/22/2023
High hopes
I really wanted this to work for me. Read reviews followed instructions to the T….but didn't get the results that others have raved about. My dark spots haven't faded and it's been about 2 months. I will say the oil is easy to apply and not messy at all. Hope others find success because dark spots on your bikini line is not hot.
Frequently Asked Questions
Yes of course. Just ensure the oil has been absorbed fully before applying your deodorant. We suggest you wait anywhere from 30 seconds to 3 minutes.
Yes. All of our products with the exception of Bermuda Oil are non-comedogenic meaning they will not clog pores. Our Bermuda Oil is a great option to use on former acne scars located on your face, however, it does contain a small percentage of fractionated coconut oil, so please do a small patch test first.
It's not necessary to double up. They both will prevent ingrown hairs, soothe redness, bumps, soften your skin and body hair. If you're using both oils to target the same region, we recommend you alternate days. It's also best you treat Bermuda as a dark spot corrector.